One question we hear a lot at Accel Entertainment is, "Who are these 'Relationship Managers,' and what are they supposed to do for me?" Simply put, Relationship Managers (RMs) are members of the Accel team who are completely devoted to one fundamental mission: helping Accel's approximately 1,500 clients across the state of Illinois achieve success with video gaming.
To do that, they have to wear multiple hats: compliance expert, data analyst, customer service professional, marketer and more. Accel Vice President of Relationship Management, Gabriel Garcia, describes RMs as being "PROs." In addition to being competent and polished, that means they fulfill these three important functions:
P: Protection of Customers
The most crucial role RMs play for Accel clients is helping them become licensed establishments that abide by all rules and regulations set forth by the Illinois Gaming Board (IGB). "Our main priority is compliance, which protects those accounts," Garcia says. "If that's a problem, nothing else can happen."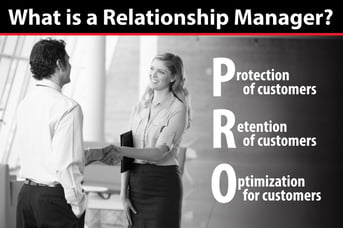 This can be a complicated process, but your RM is there to guide you through the steps it takes to become licensed and keep you updated on any legal changes that could affect your license or video gaming operations. Having this support is invaluable, and can save you from running into any issues that could shut down your video gaming operations and thus suspend your slot machine revenue.
R: Retention of Customers
No one understands your business better than you do, but Accel's RMs work from the outset to become familiar with your clientele, layout and other things that make your establishment unique. They also strive to create a good rapport with customers, and develop a relationship that's built to last. Ultimately, Garcia explains, it's about getting to know you and your business in order to set you up for long-term success.
At the end of the day, the partnership between you and your RM relies on trust and the mutual goal of wanting to bring in customers and increase revenue. When you have someone to help with the heavy lifting, you can focus on many other aspects of the business.
O: Optimization for Customers
This element of the RM's job covers the most ground, Garcia says. It entails anything that helps business owners maximize revenue and attract as many patrons as possible. This can include:
Multiple marketing resources, ranging from advice on traditional advertising and signage to social media outreach.
Training programs for staff on roles and responsibilities related to video gaming.
Analysis of video gaming data against various benchmarks to assess and improve financial performance.
Tracking and reporting important industry trends.
Think of your RM as being something like a sports agent, your very own Jerry Maguire. Your success is their success, and they're going to work hard to ensure the former. From helping you to submit your IGB application to making your patrons happy, the RM is your biggest advocate throughout the entire process. Their goal is to ensure a flawless experience by sharing their knowledge and expertise — and "show you the money" that can come from video gaming. See one of our RMs in action!
Are you looking to start a slot machine business? Click here for a full guide!