At Ease Craft Beer Pub is a veteran-owned, community-oriented, local business located in Homer Glen. Since opening in April 2018, At Ease has continued to welcome both craft beer enthusiasts and those new to the craft beer scene to their establishment. At Ease boasts a wide variety of over 50 different craft beers in bottles and cans, in addition to a rotating selection of 10 beers on tap that are often limited or hard-to-find in bars.
At Ease recently went through a remodel and relaunch this past fall, closing for the month of August as the business went through some changes. Customers rallied behind the At Ease Craft Beer Pub during the temporary closure, and were thrilled when it reopened in September, 2018. During the remodel, At Ease made some minor remodeling changes and added video gaming, darts and TouchTunes™ to their establishment. At Ease also made some additions to their gourmet menu, and now offer spirits and wine in addition to their already extensive alcohol selection.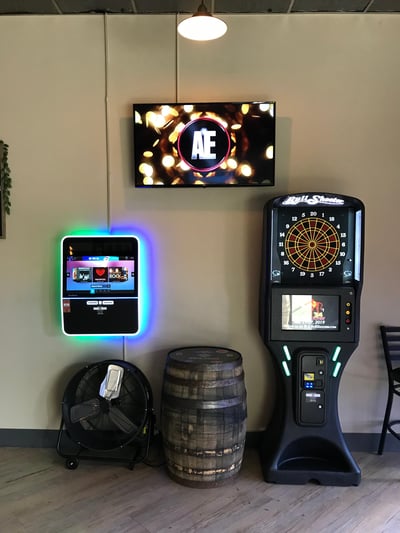 President and owner Nick Roppo has owned the business since January 2018, and is extremely pleased with his continually evolving pub. Nick is proud to be the first veteran-owned business in Homer Glen, and he says that the remodel and addition of video gaming has "been a massive improvement to business, now giving people more entertainment while here."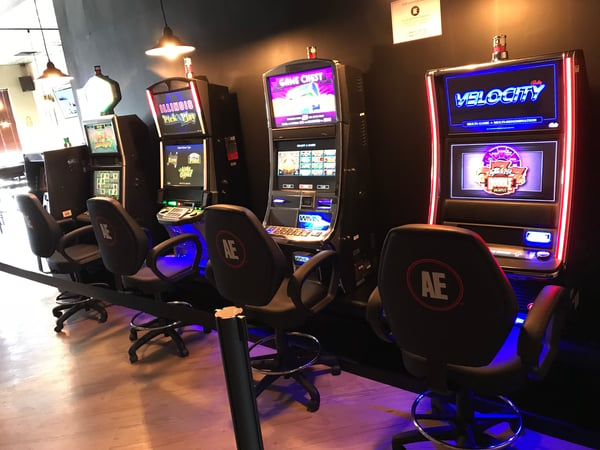 Do you want to be featured on The Winning Ticket Blog? Reach out to us at hello@accelentertainment.com with your business name and what sets you apart from your competitors!