If you haven't heard yet – Accel Entertainment held a huge $50,000 giveaway this summer and we couldn't be more thrilled to announce that over 1,200 Accel locations participated! With over 90,000 entries throughout the state, here are your lucky locations. All individual winners have been contacted. Stay tuned for our next sweepstakes in mid-October!
---
Want to learn more about our 2019 giveaway? Discover more at our new website aeplayer.com!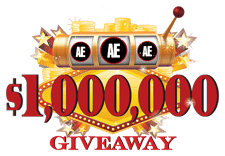 ---
CONGRATULATIONS TO OUR $25,000 GRAND PRIZE WINNER, BRIAN E.!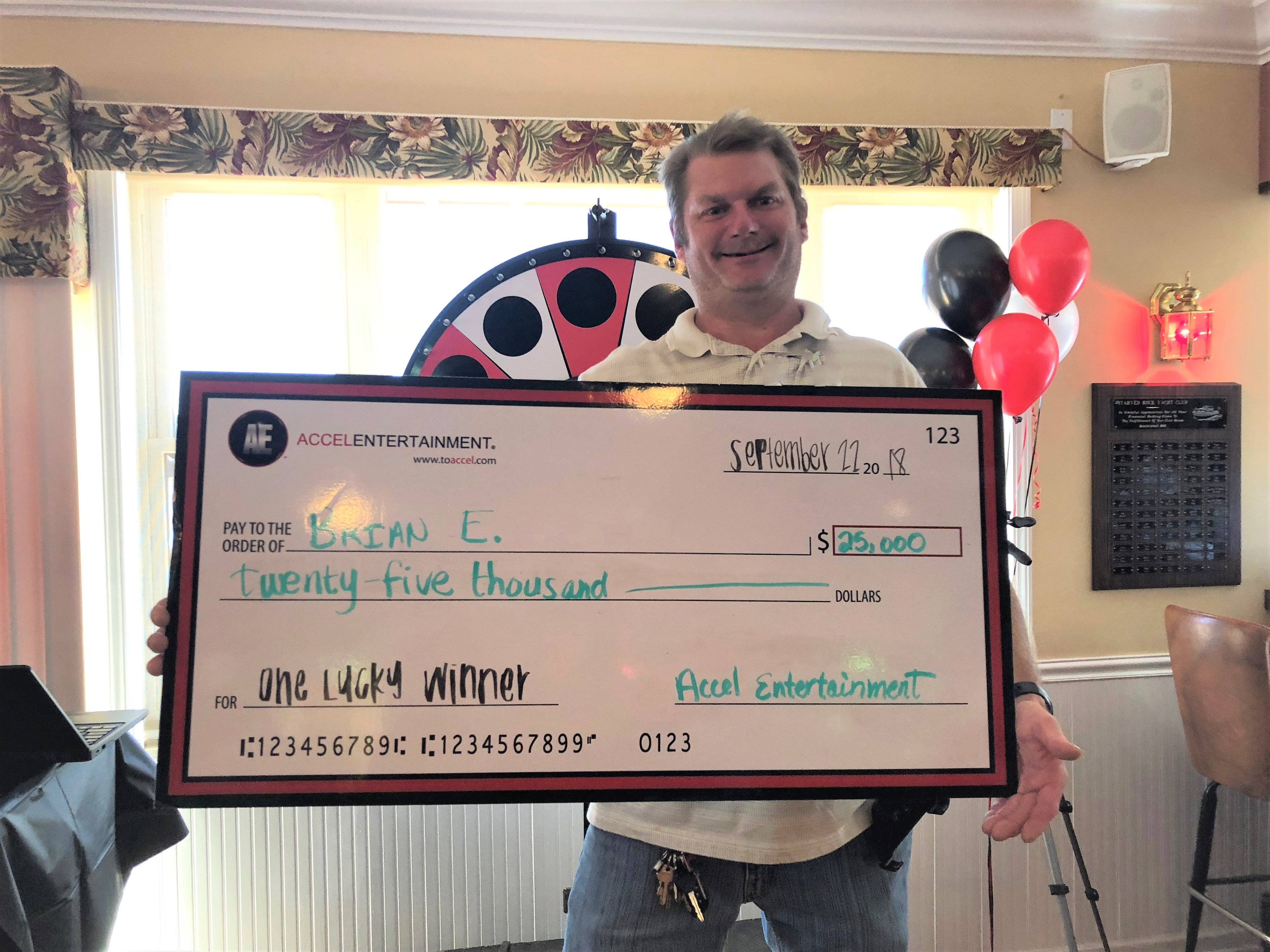 Lucky Locations:
Adri's Gaming Boutique, Bella's Bistro, Big D's, Bon Voyage Great Eats & Spirits, Breakers Saloon & Eatery, Bunkhouse, Canton Lodge 626, Chuck's Southern Comfort Café (Darien and Burbank), Circle J's Shell, Cliff's on 5th, Donald & Debbie's Dog House, Duffy's Tavern, Fitz's Irish Bulldog, Gennaro Liquors, Gia's, Glass Tap, Goldie's Lounge & Slots, Hub Lounge, Hubers West End Store, Jack's Bar & Grill, Logan's Bar & Grill, Louie's Tap House, Manny's Pizza & Saloon, Molly's Deli (Belvidere), Ol' Dad's Place, Porter's Pub, Pour House, Ridge Liquors, Route 37 Store, Slager's on 47th, Slots Of Fortune 2, Sonneborn's Old No.7, Speedway #8799, Stacy's Place, Sunnyland #1 Stop, The Sixth Room, The Winning Circle, Twisted Q BBQ And Bakery, W & D Tap