With over 214 million people and 40 million small businesses using Facebook today, your presence on this social media platform is virtually required to succeed. It's proven - users who follow you on Facebook are more likely to buy or support your brand's products. Why would you want to miss out on that?! If you're serious about your bar or restaurant's success – you won't.
The broad accessibility of Facebook leaves many businesses vying for user attention which can only mean one thing – competition is tough! Don't let this stop you from hitting your mark. It's still possible to reach your targeted demographic and see the lasting impact it'll have on your small business. How? Use these tips as your guidelines.
1. Establish a Consistent Posting Schedule
You have to remain fresh, relevant and invested in your social media efforts if you want your fans to be interested. This includes a steady posting schedule. Set your end goal to post once per day, but you can at least get a good start by posting 3-4 times per week.
Making any type of marketing a priority can be time-consuming, so we recommend being realistic with your expectations. Think about how long it will take to create content and post, and whether you have the time to spare each week. If your time is taken up by the daily duties of running your bar, enlist help! One of your bartenders or other employees may be creative and have a natural knack for social media.
2. Post the Right Things
Don't just post for the sake of posting. You have to publish what keeps your customers coming back for more! Think Facebook exclusive offers that are related to your establishment (i.e. discounted food or beverage if someone shows they liked your post on Facebook), industry news, photos of a special event, or even links to your latest blogs (or a blog you think your customers will like).
The biggest problem you might face in the beginning is figuring out what to post. Check out our blog on ideas for what to post on your Facebook page for help.
3. Be Patient!
The task of daily postings with potentially little or no feedback may seem daunting at first, but don't allow yourself to grow discouraged. Remember, two comments and four new page likes a week may seem like nothing compared to all the work you've put in, but that's already more potential for business than you had the week before.
4. Take the Negative and Turn it into a Positive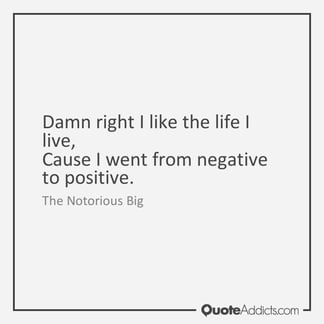 Once you create a Facebook page for your bar/restaurant, you open yourself up to hearing from your customers – the good AND the bad. Not everyone visiting your bar will be a happy customer and that may be reflected on your Facebook page. Take the negative feedback and use it as an opportunity to learn and grow.
Though a negative review can be hard to swallow, it can also be beneficial to see yourself through the eyes of your customer. Having an open line of communication with the customers that visit your bar/restaurant can a pleasant surprise.
With these steps in your back pocket, you're already one step closer to growing your customer base to a number you could have never imagined. Now what are you waiting for? Get out of here and go get your account set up!